California State Education Code 17545-17555 indicates that only the San Francisco Board of Education is empowered to authorize the sale and/or disposal of furniture and equipment (including computing devices) in the school district. The Business Services Division issued the following directive: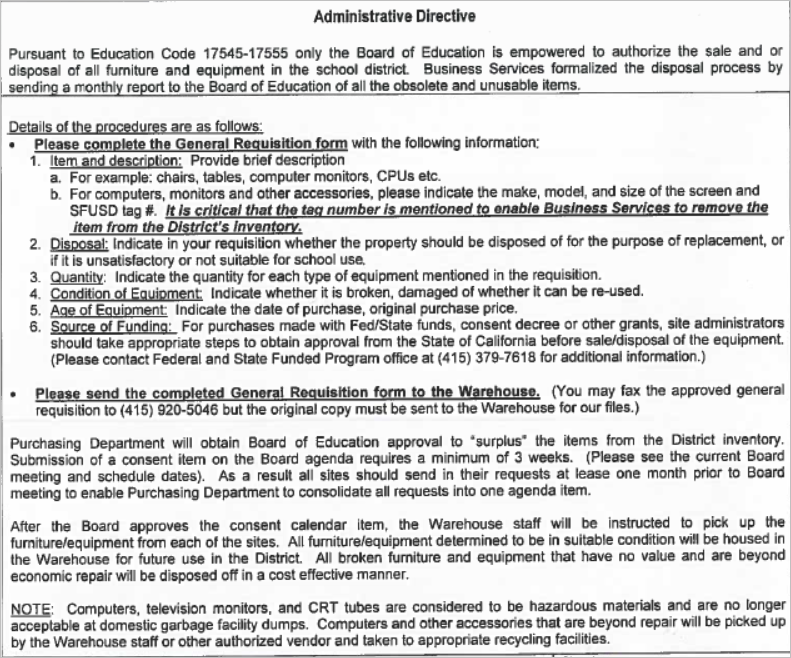 The General Requisition form to fill in and submit may be accessed at this link..
Please refer questions to the Purchasing Department.