All classroom teachers are automatically granted Illuminate access, with permission to view data for their rostered students. Principals, Assistant Principals, and most school support staff are automatically granted Illuminate access with permission to view school-wide student data.
If you need Illuminate access permissions established or upgraded, please have your school administrator or department supervisor/director complete the Illuminate Online Access Form (scroll down to the "Illuminate Access" section):
NOTE: Only requests from principals, supervisors, or directors will be processed.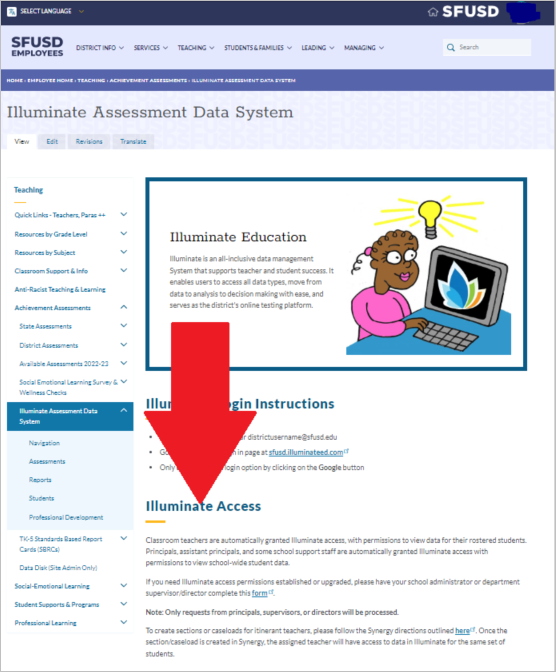 For more information about Illuminate, including instructions for navigating the system, please click this link: Achievements Assessments Office Illuminate.