All classroom teachers are automatically granted DnA/Illuminate access, with permission to view data for their rostered students. Principals, Assistant Principals, and most school support staff are automatically granted Illuminate access with permission to view school-wide student data.
If you need DnA/Illuminate access permissions established or upgraded, please have your school administrator or department supervisor/director complete the DnA/Illuminate Online Access Form (scroll down to the "DnA Access" section):
NOTE: Only requests from principals, supervisors, or directors will be processed.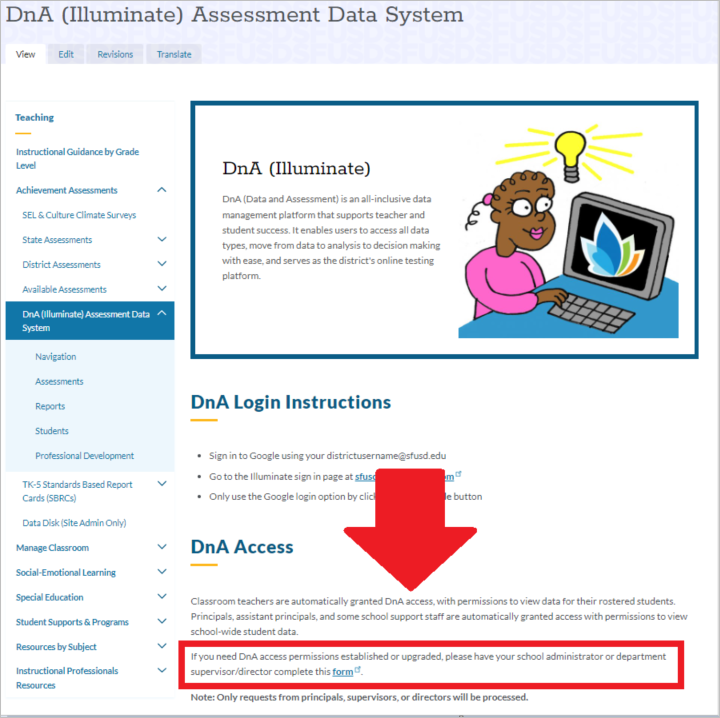 For more information about DnA/Illuminate, including instructions for navigating the system, please click this link: Achievements Assessments Office Illuminate.