In Gmail, delegated accounts and shared inboxes are the same thing. Use them to grant people (called delegates) access to your Gmail account.
DoT sometimes recommends delegated access over email forwarding because you can only forward email to one person. Delegated access can be more flexible, in case you'd want to add another person in the future.
Important to know before delegating access:
Delegates can read, send, and delete all of your email messages.
They can't chat with anyone for you or change your SFUSD password.
When they send a message from your inbox, their email address appears.
Delegates only have access to your inbox and your contacts.
Delegates cannot access your Google Drive.
Delegates cannot access your Google Calendar - calendar access must be shared within Google Calendar.
What does delegated access look like?
A delegate should log into their own SFUSD account and click on the SFUSD logo to see a list of the delegated accounts they have access to. When they click on the account they want to see, a new tab opens with that inbox.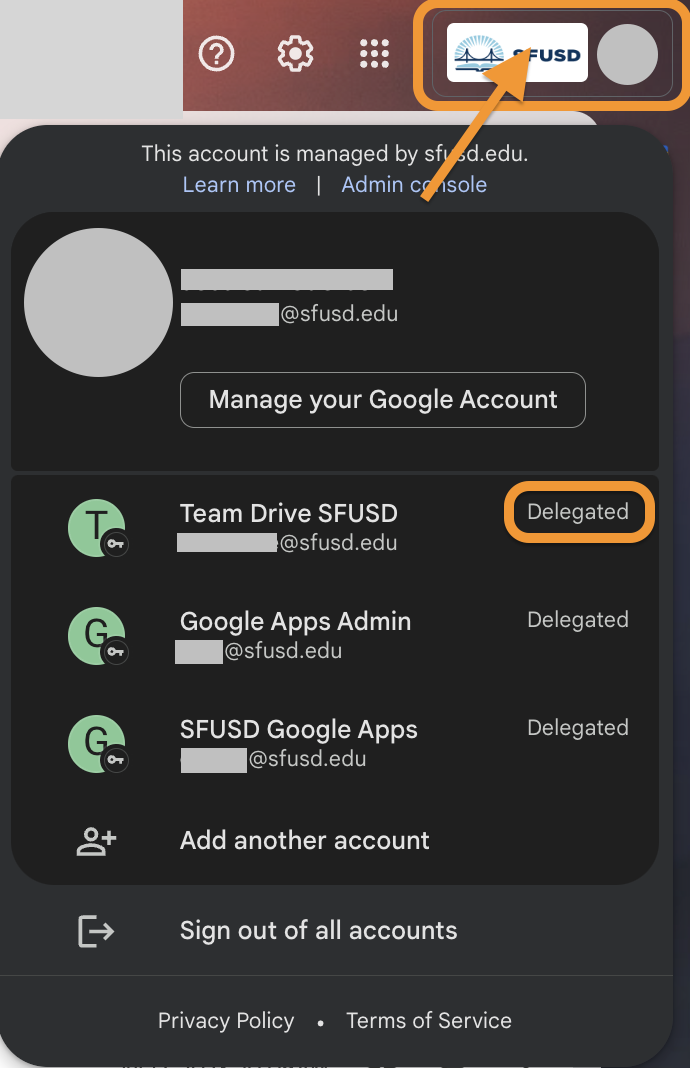 Steps to give someone delegate access
Learn more about delegated access to Gmail.
See related: How do I give someone else access to my SFUSD calendar?