The Synergy TeacherVue and AdminVue mobile app District URL is:
https://synergy.sfusd.edu
You must enter the full District URL (server address) and be sure to enter the "s" in https://. If you don't enter the "s" you will not be able to connect.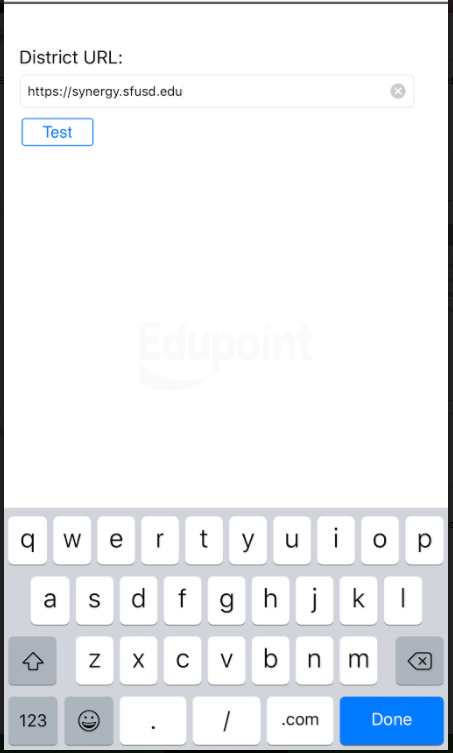 Once you've entered the District URL, tap the "Test" button on the mobile app to confirm you're connected.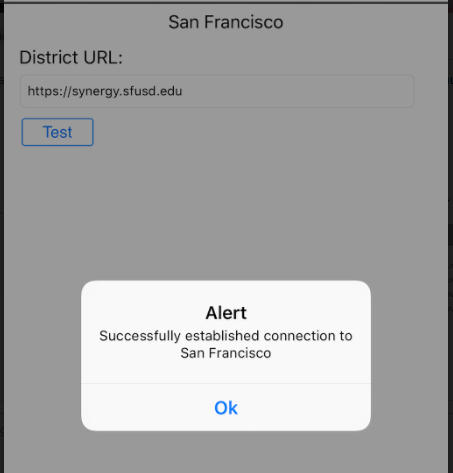 When you've successfully established the connection, you can then login to the mobile app by entering your SFUSD username and password to log in. Please note that even if you set "Save Password" on, SFUSD security policy does not permit your password to be saved. If you have an iOS device, you can use Touch ID to login but you will need to enable it each time you login.