1. Select the class section that you want to work with.
2. Click the orange "Edit" at the top of the seating chart.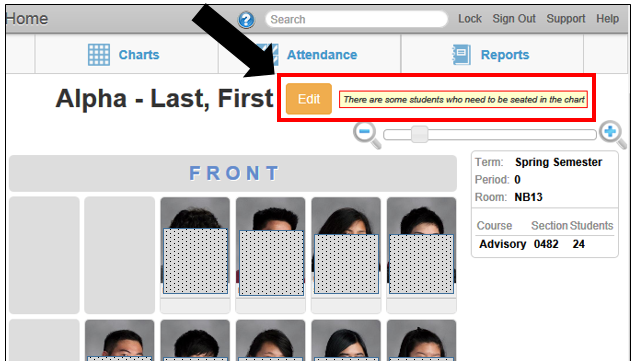 3. Scroll to the bottom of the page to see the "Unassigned Students" section. Add the student(s) using one of the options: Sort, Randomize, Fill Alpha, or Fill Random.
Be sure that you seating chart dimensions can accommodate the number of students you have enrolled in your class. For example, if you have 27 students enrolled and your seating chart dimensions are 5x5, you will only have "seats" in your chart for 25 students. Increase the dimensions to allow all students to be added.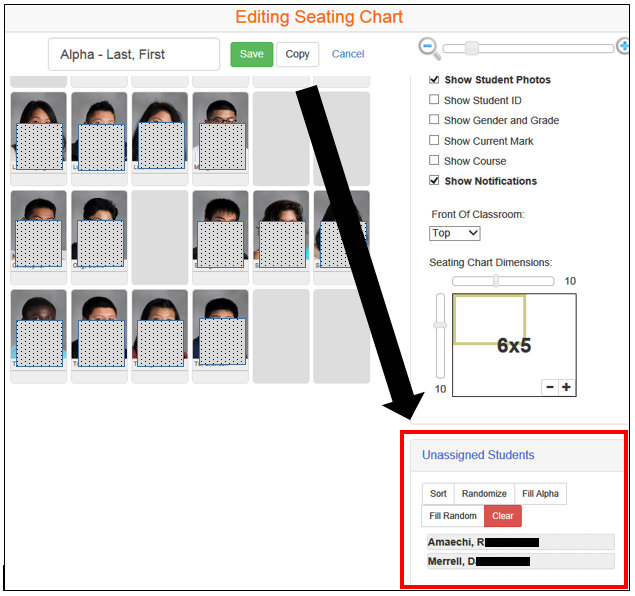 4. Click the green "Save" button at the top of the window.